INJOY Stewardship was founded in 1992 by leadership expert Dr. John C. Maxwell.
We were founded out of the desire to not simply help churches raise money, but rather, to help churches raise more fully surrendered followers of Jesus.
From the beginning Dr. Maxwell recognized that leadership and stewardship are inseparable. The value of Biblical leadership and stewardship is felt in every solution.
In 2011, current President and CEO Joseph Sangl purchased INJOY Stewardship Solutions. He has infused his passion and his own personal mission statement; "to help people accomplish far more than they ever thought possible." Joe firmly believes that when individuals and churches walk in financial freedom, they are more likely to do exactly what God wants to do in and through them.
Since 1992, we have been blessed to serve over 5,000 churches raise over $5 billion to fund Kingdom expansion through the local church.
Our comprehensive suite of solutions is designed to help serve your church in all avenues of stewardship.
Through our high-touch customized consultative services we provide your church with the service and support necessary to lead wisely in the area of stewardship so that your people and your church thrive financially, regardless of the season or circumstance.
Our Core Values
What Makes Us Different?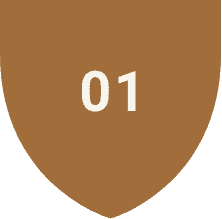 We Expect Excellence
Everything should be done with excellence; it honors God and inspires people. We do all we can to provide excellent service to our partners.
We Value Relationships
Every healthy relationship is built on trust. We strive to build healthy relationships with our partners through integrity and honesty.
We Exceed Expectations
We provide "lagniappe" - a little something extra - causing church leaders to say, "We could not have done this without you!"
We Pursue Innovation
Yesterday's solutions will not solve today's problems.
We Value Data
God created the Universe with order. Therefore, we find it integral to use accurate data to guide our decisions.
We Value Teamwork
We believe we can accomplish more for the Kingdom of God together than we can apart.